Curator of the Autstraction project -
artist Irina Markova-Shagal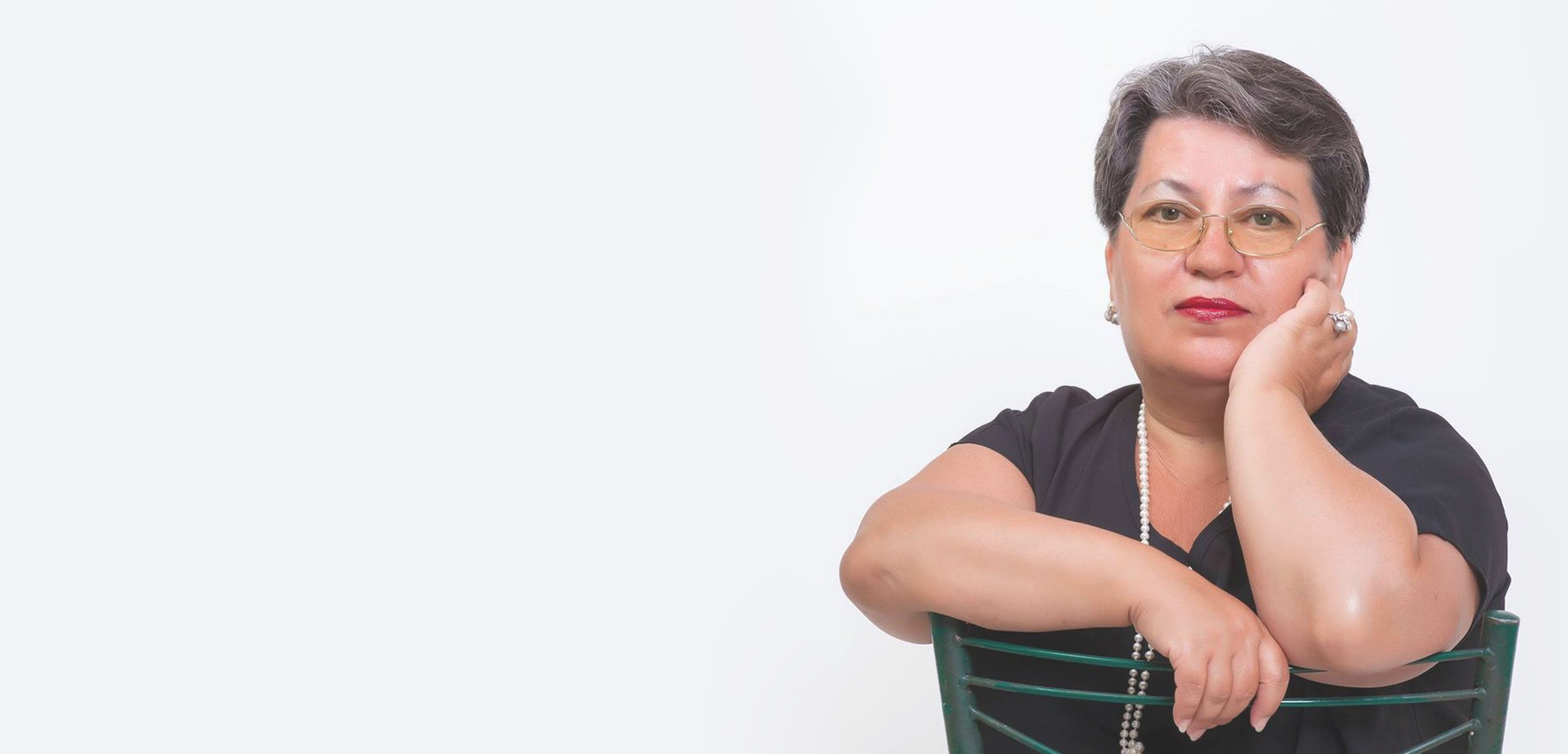 "Each of my works is a conversation with the viewer through the prism of symbolic forms. I combine the sharpness of images and the softness of framing hyperbolic structures, so such a symbiosis could fully tell an independent story and touch everyone's soul who looks at the canvas. "
All the paintings of this famous Israeli artist are permeated with a mixture of completely different directions: Irina is inspired by symbolism, which she skillfully combines with realism and with a light touch of philosophy.
Critics say about her: "You jumped out like a devil out of a snuffbox, and you don't even have an education in arts!"
However, Irina Markova-Shagal believes that a talented person does not need it. She first picked up a brush at 58 years old. Starting with painting, she discovered a profound creative potential in herself. She began to write poems and songs, scripts for children's fairy tales that have been played on the theatre stage for more than eight years, published in magazines with her popular and analytical articles. You may find Irina's works in public institutions and private collections around the world.
She has a craving for creativity due to her family genes – Irina is the great Marc Shagal's granddaughter. Irina's paintings are very recognizable; you may find subtle but always noticeable kinship threads with the famous artist.
Irina Markova – Shagal puts her whole soul and personal experiences, her unique vision of the world and its understanding into each of her paintings. It makes her similar to the main characters of the project – artists with ASD.
"I am highly aware of emotions of special artists. We perceive the world around us in a very similar way. We both express ourselves through Art. Autstraction is a new direction in Art where I see great potential and uniqueness."
Irina Markova – Shagal